Hello Digi Friends, thanks for stopping by..
I can't believe we're almost to the half way point of the week..heck I haven't stopped thinking about last week.
Last week was a wonderful week.. The family left work and school early so we could get to the movies to see the new Pirates of the Caribbean Movie..
we are huge fans.
here we are at the movies!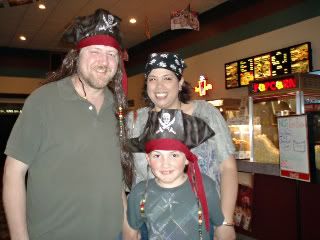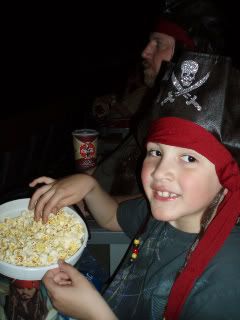 Then Sat. What was suppose to be a girls nite out for myself and friends.. I ended up taking my husband with. Still had fun! actually lots of fun! I'll just say this.. I have a bunch of crazy girls in my posse, who ran into a fun bachelor party! ;)
needless to say it was a good time!
Happy Happy Last weekend... now back to work and life.
I have a Sale to share with ya.
Jacabean Design
is having a retirement sale.. although I'm sad she'll no longer be a designer I create for...
she's having one awesome sale!
everything is super cheap or buy her whole store for only $20! Fabulous deal.
She's closing up shop June 11. so be sure to take a peek for some awesome goodies.

Here's a recent LO I created with some Jacabean Products

template: Easy Bake 5 by Jacabean
kit: Cool Dad by Jacabean
wordart: Hero Dad by Down this Road Designs
guess that's all for now.. off to do a lil digi surfin and shoppin myself.
as always, happy scrappin to ya
amy!